Cathay Content: June 2023
Our work with Cedar continues, offering in-office support for Cathay Magazine. It's been such a privilege to work with such a talented team of content specialists.
Our June bylines include an interview with Yenn Wong of Jia Group, one of the luminaries of Hong Kong's dining scene. She shared with us some of her favourite places to eat in Hong Kong.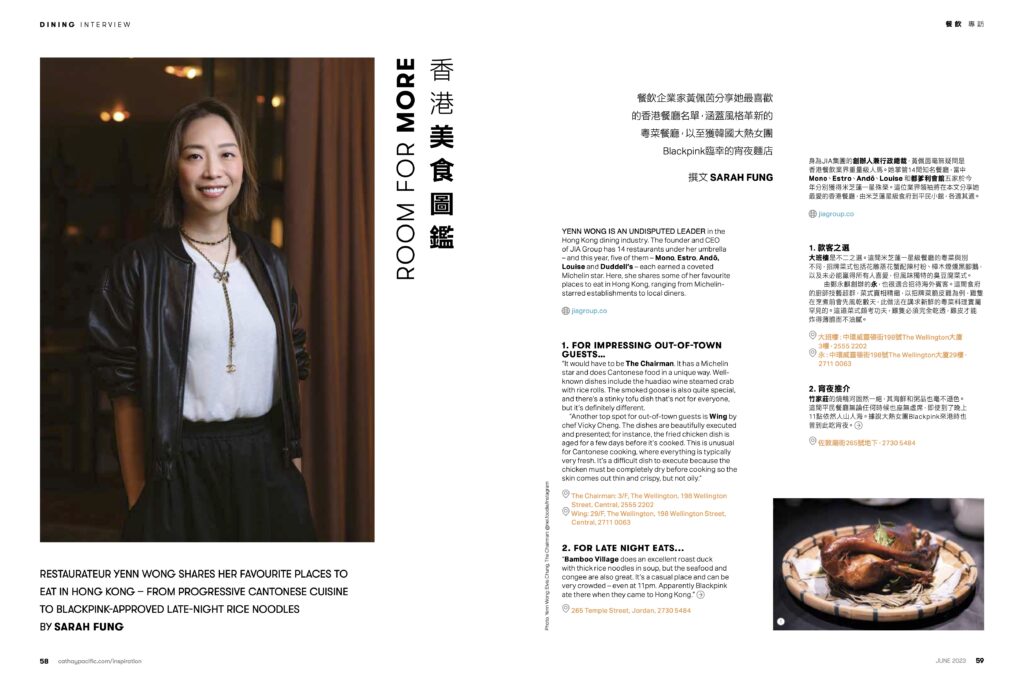 We've also helped to curate wellness travel content for Cathay's wellness news page, with exciting updates from brands such as Four Seasons, Belmond, PURE, and Westin hotels.